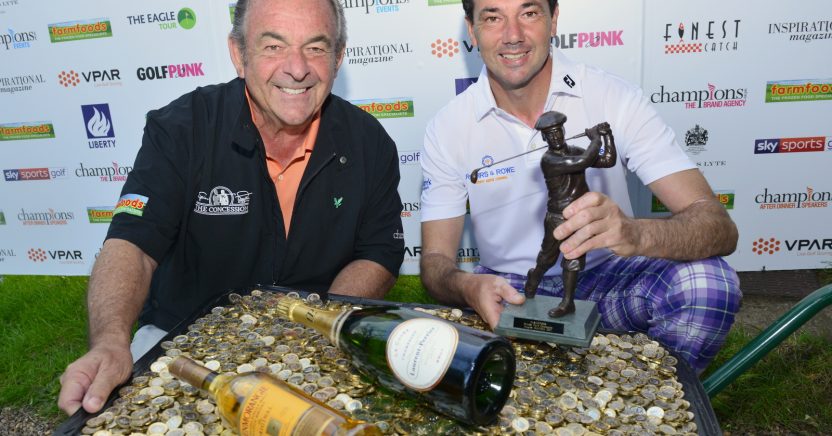 O'Hanlon bags second British Par 3 Championship
News
11 August 2017
Club professional Richard O'Hanlon sealed his second win in Farmfoods British Par 3 Championship after a tense final day on the Cromwell Course at Nailcote Hall in Warwickshire.
A topsy-turvy final day saw the lead constantly change hands, as the sunshine finally came out for this year's edition of the championship. Eddie Pepperell, a top-20 finisher at this year's US Open and 2014 British Par 3 champion, was in inspired form, matching the first round leader with a score of -3.
Ashley Mason and O'Hanlon were battling with one another for the top berth, but O'Hanlon's birdie at the 17th effectively sealed the title with an overall score of five under par across the two rounds to a two-shot margin of victory.
Mason dropped a shot back late on to eventually finish on -3, while Meghan MacLaren also had a fine second round, finishing on -2. Gary Wolstenholme, Steven Tiley and Andre Bossert, all scored -2, while Paul Lawrie came in tied eighth with Santiago Luna and Carl Mason, back on -1.
For 47-year-old PGA teaching professional O'Hanlon, who won the title in 2010 and was runner up last year, the £50,000 first prize is a life-changing sum of money.
He said: "Unbelievable! It was a rollercoaster of a day, my emotions are still all over the place, to go from second last year to my second win now, I'm delighted. I'm a club and teaching pro, and this is European Tour money, so this is out of this world!"
O'Hanlon, who is the head professional at St Kew Golf Club in Cornwall, added: "It doesn't get any better than playing with former Masters champion Ian Woosnam in the final group for €50,000, and to know that when it comes down to it, I can actually do it. My long-term goal is to reach the European Senior Tour in three years time, it's something I want to work towards."
The Super Senior category was shared by former 1991 Masters champion Ian Woosnam and four-time winner Carl Mason, with a score of +1. The Norma C Herd Silver Salver prize, awarded to the best amateur, went to Michael Lawrie, son of Paul Lawrie, with a score of five over par. The team prize went to O'Hanlon and his amateur partner Tony Lymn, with a combined score of -13.
Stay up-to-date: