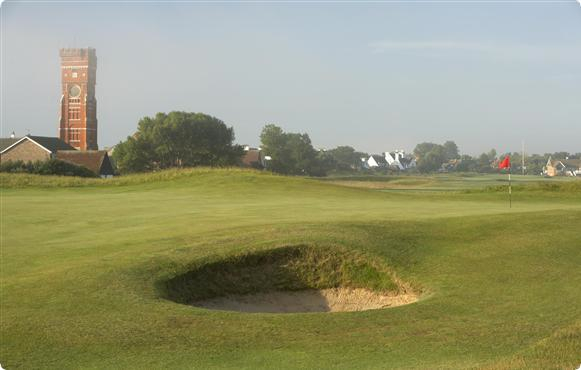 Manston's Max goes big at Littlestone
News
8 January 2015
Manston Golf Centre assistant professional Max Brackley shot a two-under-par 69 around Littlestone to win the third PGA South Winter Series event, supported by Titleist & FootJoy, by two strokes from his nearest rivals.
The only player to break par on a day when a two-to-three club wind was making Littlestone more of challenge, Brackley's big-hitting performance saw him cruise past the even par rounds of Callum Haughey (Orpington) and the last Winter Series event winner Scott Stevens (Staplehurst), pushing them into a tie for second spot.
Taking home the £333 top prize, Thanet-based Brackley maximised his gains by collecting the valuable Titleist & FootJoy ball, glove and shoe contract for the leading Trainee, as he's also working hard to get his PGA qualification.
Brackley's plans for 2015 include playing in the regional Order of Merit events, and he's aiming for the European Tour Qualifying School once again at the back end of the season. "This win is just the encouragement I needed, and to take the Titleist & FootJoy ball, glove and shoe contract as well means I'm really looking forward to the 2015 one."
Stay up-to-date: