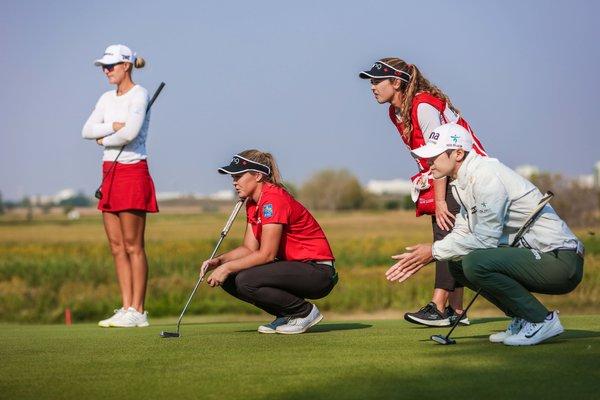 LPGA Tour announces bigger schedule in 2019 with increased prize fund
Featured News Tour News
10 December 2018
The LPGA Tour's schedule for 2019 contains more tournaments and more prize money for its players to compete for.
Next season's elite women's professional tour will comprise 33 events around the world, with over $70 million in prize money up for grabs – a $5 million increase on 2018.
The USGA has not confirmed the prize fund for the 2019 US Women's Open purse yet, but it is believed to be over $5 million. Three other majors, the ANA Inspiration, the KPMG Women's PGA Championship and the Evian Championship all have increased purses for 2019.
The biggest jump in prize money comes from the CME Group Tour Championship. Instead of giving the $1 million bonus to the player who accrued the most points throughout the season, the top 60 players on the CME points list will be playing the championship to win a $1.5 million first prize, the biggest in women's golf.
"We are in one of the most exciting periods of time in LPGA history," said LPGA Commissioner Mike Whan. "One look at our 2018 season shows the breadth of global talent on our tour, and I have no doubt that 2019 will continue this upward trend."
There are four new events on the schedule, with the first two events of the season being two of them. First, the Diamond Resorts Tournament of Champions presented by Insurance Office of America will start the campaign in Lake Buena Vista, Fla. The second event is The Vic Open in Australia, which is taking place from February 7-10 and is joint event with the European Tour. Players from both circuits will be playing at Beach Golf Links in Barwon Heads, and for the first time in a professional golf tournament, men and women will be competing on the same course for the same amount of prize money.
Another highlight on the schedule includes the much-anticipated move of the Evian Championship. After battling bad weather in the late September slot, the major, which is hosted in France near Lake Geneva, will now be played during the last week of July. There's also change to another major, with the Women's British Open now boasting a new title sponsor, with AIG taking over from Ricoh.
At the completion of the final tournament of the season, the CME Group Tour Championship, there will be a new $1 million bonus awarded. The Aon Risk Reward Challenge will award $1 million to the player on the LPGA and the PGA who plays the best on the most strategically difficult holes throughout the season.
The Ladies European Tour is yet to announce its schedule for 2019. The 2018 season contained just 13 LET tournaments, not including the Women's British Open and the Evian Championship. Four of those were in Australia.
Stay up-to-date: