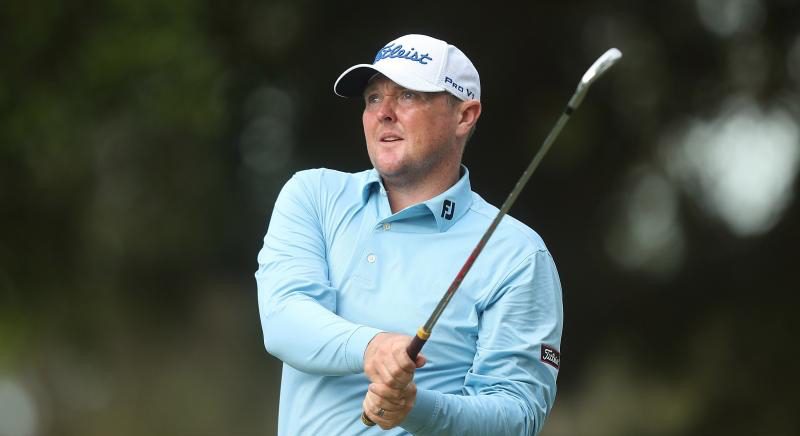 JARROD LYLE DIES FROM CANCER AGED 36
Featured News
9 August 2018
Australian golfer Jarrod Lyle has died following a long battle with cancer.
Lyle's family announced earlier this week that the 36-year-old had ceased treatment for his illness and had begun palliative care. He died on Wednesday night [August 8] surrounded family and close friends in his home town of Torquay in Victoria, Australia.
His wife, Briony, said in a statement: "It breaks my heart to tell everyone that Jarrod is no longer with us. Lusi, Jemma and I are filled with grief and now must confront our lives without the greatest husband and father we could ever have wished for.
"At the same time, we have been blessed and overwhelmed with the messages and actions of support from around the world, and feel comforted that Jarrod was able to happily impact so many people throughout his life. Our humble thanks to you all.
"Jarrod was able to take in many of the unbelievably kind and generous acts and words in his final few days and was overwhelmed by the emotional outpouring. He asked that I provide a simple message: 'Thanks for your support, it meant the world. My time was short, but if I've helped people think and act on behalf of those families who suffer through cancer, hopefully it wasn't wasted.'"
Lyle had been fighting cancer for a third time since its recurrence last year. But as his condition deteriorated in hospital, his wife revealed Wednesday last week the heartbreaking decision to end his treatment.
Lyle won two professional tournaments during his career – the Mexican Open and the Knoxville Open, both in 2008, on what was then called the Nationwide Tour, now the Web.com.
The leukaemia he first suffered as a 17-year-old recurred in 2012, putting a stop to his golf career before he made a remarkable return to the game in 2013. In 2016 he made the first hole-in-one of the European Tour season at the Australian PGA Championship – acing the par-three fifth at RACV Royal Pines Resort.
Fellow Australian golfer Mike Clayton said Lyle's career had not reached greater heights because of his illness. "He had a beautiful swing, with lots of flair, he was a guy that lit up every room he was in. It's a very sad day for everybody."
Among the many tributes paid by current players, Ernie Els tweeted: "The world lost a good man', while fellow Australian Greg Chalmers wrote: "It is through a river of tears I say goodbye to my friend Jarrod Lyle. A wonderful father, friend and golfer. Quick with a joke, didn't mind a beer, and just a pure joy to be around every day'.
A public memorial service will be held in Torquay at a date to be announced later. A fund has been set up to help finance the education of Lyle's two children, who are aged six and two, with donations already over $130,000. For more details, visit www.gofundme.com/jarrod-lyles-girls.
Stay up-to-date: