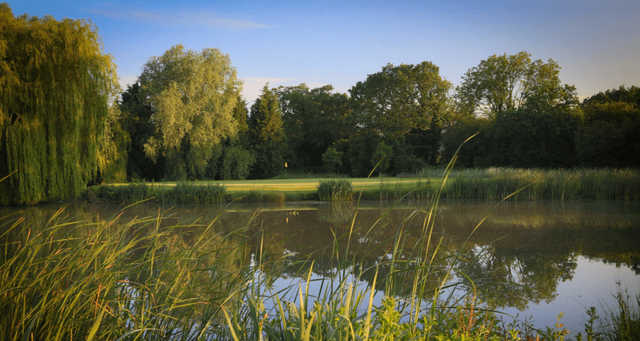 Horton Park nominated for England's Most Welcoming Club award
Club News News
8 February 2019
Horton Park Golf Club in Surrey has been shortlisted for England Golf's Most Welcoming Club of the Year award.
The Epsom-based venue is one of four clubs to have been nominated for the award, the overall winner of which will be announced at the England Golf Awards 2019, which are being held on March 21 at the Royal Lancaster Hotel in London.
The other three clubs in the running for the coveted title are Branston Golf and Country Club, Staffordshire; Burghill Valley Golf Club in Herefordshire, and Exeter Golf and Country Club in Devon.
The judging panel highlighted the impressive array of facilities on offer at Horton Park, including an 18-hole course, a nine-hole academy course, an 18-hole adventure course and two footgolf courses. Toptracer and Cosmic Golf are among the attractions on offer, while a £1.5m investment has extended the clubhouse with a contemporary café bar which has become a hub for the whole community, not just golfers.
The welcome to all is supported by excellent staff training, a relaxed dress code and successful recruitment programmes like Get into Golf, which attracts 100 people a month, 60% of them female. Another programme, Keep Golfing, helps to retain around 30% of those who start. There's also an enthusiastic take-up of junior classes and Girls Golf Rocks.
Horton Park's approach meant that over 200 new members joined during 2018. This included 35 in the under-30 age category, which previously had just three members. This was helped by working with England Golf to better understand their market and what potential customers wanted.
England Golf Chief Executive Nick Pink commented: "These four clubs really know how to look after their customers. The welcome they offer to their members and visitors is outstanding and ensures that they keep coming back for more. Clubs like these are showing us the way forward and how to successfully grow the game."
Stay up-to-date: