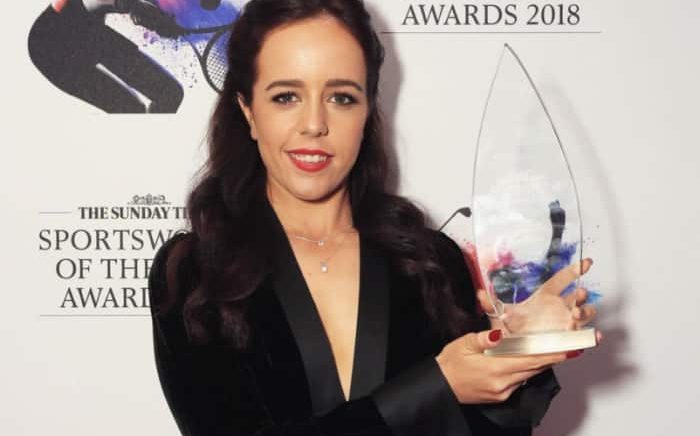 Hall wins Sunday Times Young Sportswoman of the Year Award
News
6 November 2018
Georgia Hall has added another trophy to her growing collection after winning the 2018 Sunday Times Young Sportswoman of the Year Award.
After winning the Ladies European Tour Order of Merit in 2017, Hall has enjoyed another superb season in 2018, once again finishing top of the money list and moving up to sixth in the world rankings. But her biggest success came at the Women's British Open at Royal Lytham in August, where she beat a world-class field to record her first ever tournament win, and the first major victory by a British female player since 2009.
The 22-year-old from Bournemouth was up against slopestyle skier Izzy Atkin, sports shooter Seonaid McIntosh and diver Grace Reid in the Young Sportswoman of the Year category.
Following the announcement, she Tweeted: "So proud to win the Sunday Times Young Sportswoman of the Year Award! But more importantly, the recognition it will give women's golf."
Hall, who is an ambassador for Golf At Goodwood in West Sussex, said: "It means so much. I was very nervous when the category was announced, but it's really nice for people to recognise my achievements this year, all the nominees had a fantastic year. I think women's sport is in such a great place at the moment, and it was so special to be in a room full of so many great athletes, and I was really happy to be amongst them."
When asked about what attributes contributed to her success, Hall said: "I listen to myself a lot on the golf course. I really like the person I am on the course – calm, confident and brave. It's a bit like looking at myself in the mirror. Off the course, I'm trying to be that person as well."
Golf At Goodwood general manager Stuart Gillett said: "Georgia is extremely deserving of this award, having worked incredibly hard throughout her career and having had such a remarkable year of competition. It is always a pleasure when she comes down to play here and you can feel a real buzz among our members any time she is around. All of us here at Goodwood wish to congratulate her on this latest success."
Stay up-to-date: