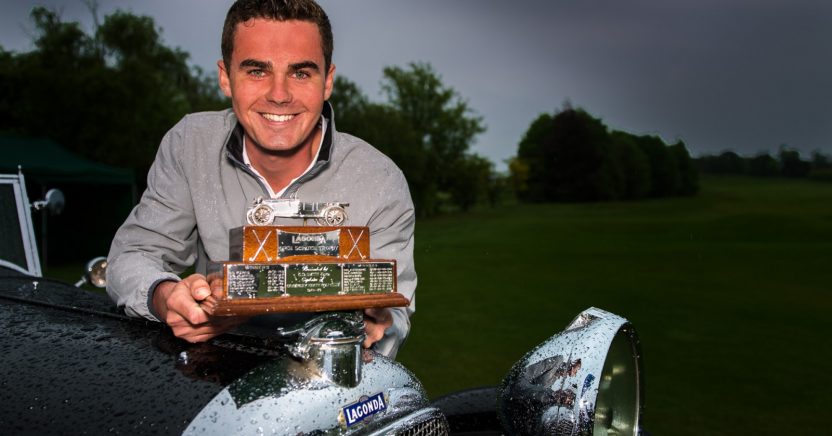 HAGUE CRUISES TO LAGONDA TITLE
Featured News
19 May 2017
Yorkshire's David Hague has won the 43rd Lagonda Trophy at Gog Magog Golf Club after shooting a 12-under-par total of 270 for 72 holes.
The 21 year old from Malton & Norton Golf Club fired rounds of 71, 72, 62 and 63 around the rain-softened course to win the tournament by an impressive 10 strokes.
Hague, who finished second in the recent West of England Amateur Strokeplay, was in mid-division after being two over par for his opening two rounds. But he went into overdrive on the second day, shooting eight birdies in the morning round and seven birdies and an eagle in the second round to pull well clear of the field.
The distant second place went to Littlestone's David Brown, who shot consistent rounds of 69, 71, 70 and 70, while Nicholas Smits of Gog Magog took third with rounds of 69, 74, 67 and 71.
Hague joins an illustrious group of past winners, including Lee Westwood, Luke Donald, and more recently Andy Sullivan – all Ryder Cup veterans.
The tournament's long-time sponsor, Clive Smith, was on hand to present the famous trophy to Hague and commented on the high standard of play this year.
Stay up-to-date: