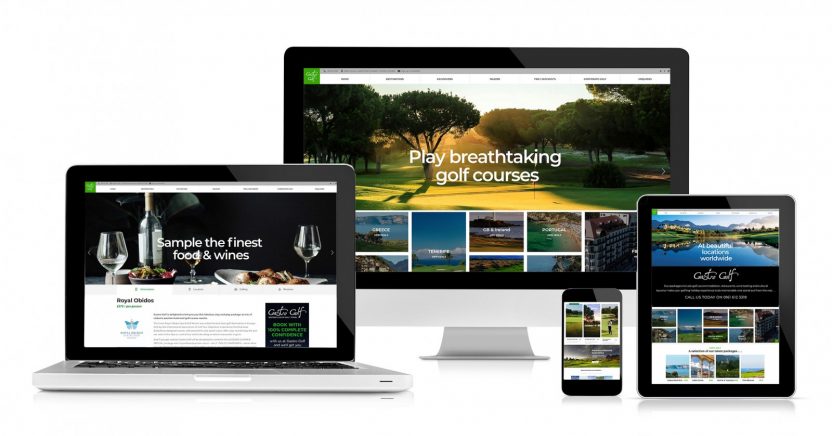 GASTRO GOLF LAUNCHES NEW WEBSITE
News
2 May 2018
Luxury golf breaks specialist Gastro Golf has launched a new website to showcase its destinations and golf courses around the world.
The new, fully-responsive site – www.gastrogolf.co.uk – has been designed with the user-experience firmly in mind. With improved navigation and functionality, customers can easily access detailed resort and golf course information, images and cutting-edge video content across the full-range of digital devices. And with the huge growth in social media use it also offers the opportunity to easily share pages across all of the major platforms.
Gastro Golf's managing director John Sullivan said: "Our website is the first point of contact with our customers. It needs to be informative, have a high quality visual impact, and leave our customers in no doubt that we are at the top of our game when it comes to creating bespoke golfing holidays with a gastronomic flavour anywhere in the world.
"For each destination we have the latest tourist board video, outstanding imagery, and full information, including details of tailor-made excursions on some of the best courses at the best golf resorts available in Europe and beyond."
A menu bar enables visitors to quickly navigate around the website, sign up to receive regular Gastro Golf newsletters, and even make an enquiry about our corporate golf days and events.
And it's not just the European destinations – Gastro Golf is expanding into many long-haul destinations, with South Africa already featuring, while destinations such as the UAE and South East Asia will be added to the website in the coming months.
"The plan has always been to include these vibrant golf tourism destinations, and, as the world gets smaller, golfers are prepared to travel further in pursuit of a varied golfing and cultural experience," added Sullivan. "As the emerging specialist in the luxury bespoke golf holiday market, we work with some of the finest golf locations and suppliers and have secured a selection of top quality packages that we feel will appeal to our existing clientele and encourage new business opportunities with private and corporate clients. The new Gastro Golf website will enable us to show these new destinations to their very best."
Visit: www.gastrogolf.co.uk
Stay up-to-date: