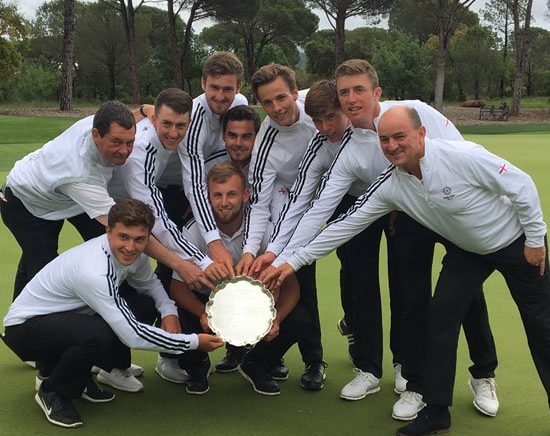 England breeze to victory over France
News
14 May 2018
England kept up its impressive record against France with a 13-7 win in the latest international at Vidauban Golf Club, near Nice.
It was England's 30th victory since the biennial match was first played in 1934. In that time, the French have won just five times, most recently in 2010 in Chantilly.
Play was tight on the first day, when the opening foursomes were shared and England managed to edge just one point ahead after the singles. But, the second day's play was reduced to one session of singles because of the threat of torrential rain and storms – and England wasted no time in racing ahead.
The team won 6.5 of the eight points on offer to underline its historical superiority in this event. Ben Jones and David Hague were the top scorers, both with a perfect record of three wins from three games. Matthew Jordan, Todd Clements and Gian-Marco Petrozzi all had two wins.
The team comprised Todd Clements (Essex); Bailey Gill (Yorkshire); David Hague (Yorkshire) Ben Jones (Northants); Matthew Jordan (Cheshire);  Billy McKenzie (Hants); Gian-Marco Petrozzi (Staffs); and Andrew Wilson (Durham).
Stay up-to-date: