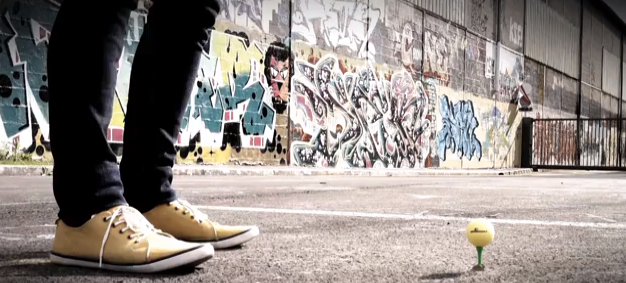 CROSS GOLF COMES TO THE CAPITAL
Featured News
6 May 2015
The Queen Elizabeth Olympic Park in London's East End will be ringing with the sounds of 'Fore!' next week, when the iconic venue hosts its first ever Cross Golf event, the European Urban Golf Cup.
Cross Golf eschews real golf courses for more alternative environments, including city streets, industrial parks, playgrounds and urban landscapes, and its holes are targets or objects, rather than cups in the ground.
The game is played with standard golf clubs, although a softer type of ball, called an almostGOLF ball, ensures there is no damage to people or property. Players carry a small mat to protect both their clubs and the playing surface, but other than these minor rule tweaks, the regulations remain the same as normal golf.
A qualifier for the European Urban Golf Cup takes place on May 15, with the top team winning the Jeremy Feakes Memorial Trophy (in honour of the founder of Urban Golf, who died in 2007), and qualifying automatically to represent the UK at the EUGC the following day.
The UK Cross Golf Open is available to teams of three, with an entry fee of £150 per team.
Community Golf Managing Director, Richard Shaw, who is organising the tournament, said: "We were invited to play in last year's tournament in Cologne, and were so inspired that we knew we had to make it happen in London. With the support of the Mayor of London and Sport England, as well as the Shoreditch Golf Club, which pioneered urban golf here, we've been able to make it a reality."
Simon Cooper, head of sport at the Greater London Authority, which is helping to stage the tournament, said: "We're delighted to be welcoming teams from across Europe to London, and will be looking to make this the best European Urban Golf Cup event yet. It is a great way of involving the whole community in a wonderful sport, so it is very fitting that it is being held in Queen Elizabeth Olympic Park as a way to help our ongoing determination to deliver a legacy from the 2012 Olympic and Paralympic Games."
For more details about cross golf events visit www.crossgolf.co.uk. To register a team for the UK Cross Golf Open, email mandy@communitygolf.net.
Stay up-to-date: