BURNETT BAGS SHAH CUP AT CAVERSHAM HEATH
Club News News
19 May 2017
BURNETT BAGS SHAH CUP AT CAVERSHAM HEATH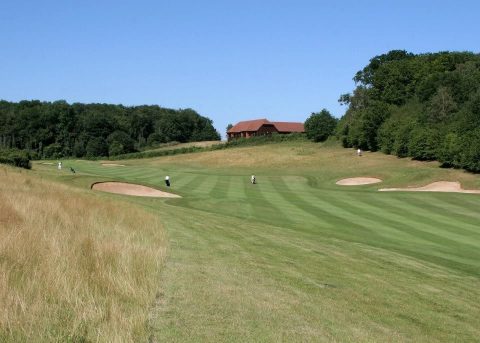 Jonathan Burnett held off the challenge of Philip Beresford to win the Shah Cup at Caversham Heath.
Burnett (17hcp) clinched the cup on countback on the back nine from Beresford (9hcp), both with 38 points.
Beresford won Division 1 with halves of 21 and 17 points.  He amassed his total of 38 points despite scoring a 10 on the par 4 14th hole.  He shot three birdies and seven pars. Runner-up was Mike Capaldi (10hcp) with 36 points. Third was Matthew Brakspear (7hcp), on countback from Michael Lamb (10hcp), both with 35 points. Brakspear shot nine pars, including five on the bounce to end his round, but also recorded a nil return.
Burnett's 38 points (halves of 16 and 22 points – including two nil returns and four birdies!) was enough to take Division. John Purnell (14hcp) was second, on countback from Andrew Robertson (11hcp), both with 37 points. Purnell had one nil return while Robertson doubled bogeyed the last hole.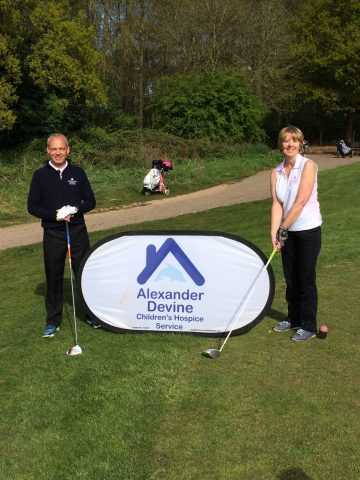 New ladies captain Angela Adamson (34hcvp) won Division 3 with 36 points which included two nil returns.  Runner-up was Steve Wright (25hcp) with 34 points.  Third was Daniel Dover (20hcp), on countback from Glen Dudman (19hcp), both with 33 points. Dover had two nil returns and ended with two doubles while two scores of 1o from Dudman proved very costly.
James Walker (10hcp) shot a nett 66 (including 11 pars and two birdies to win Division 1 of the May Weekend Medal on Sunday (May 7). Runner-up was Will Tate (5hcp) with nett 68 (nine pars and five birdies). Third was James McGiveron (9hcp) with nett 71 – including an eagle three on the par five 11th hole.
It was very tight in Division 2 with only two shots separating the top eight. Duncan Mee (15hcp) secure the top spot with nett 76.  Christopher Searle (15hcp) was only a shot behind with nett 77, however, it could have been so different had he not recorded a triple bogey on the last hole. Richard Monk (15hcp) took third place on countback from Luke O'Brien (14hcp), Neil AcAllister (17hcp), Dennis Sunderland (11hcp), Kevin Allaway (12hcp) and Jonathan Denning (14hcp), all with nett 78.
Division 3 winner was Kevin Iremonger (27hcp) with nett 69. Second was Jason Springer (27hcp) and third was Jim McGiveron (21hcp) with nett 76.
Twos were recorded by James McGiveron, Callum, Peart, ill Tate and Dave Williams (all on the 8th hole) and by Joseph Sicheri (17th hole).
Darren Bonney claimed the honours in Division 1 of the Midweek Medal with nett 72, including 12 pars and one birdie.  Second was Brian Morrison (18hcp) with nett 72 and third was Shaun Wharton (14hcp), on countback from John Davies (18hcp), both with nett 74.
Division 2 winner was Simon Dicketts (21hcp) with nett 73.  Runner-up was Lyyne Rumbold (19hcp), on countback from Jeanette Taylor (32hcp), both with nett 74. Both Rumbold and Taylor had chances to win, but Rumbold double bogeyed the last while Taylor had a triple bogey.
Lynne Rumbold and Jeannette Taylor were also involved in the battle for top spot in the Ladies Stableford with Rumbold getting the nod with 38 points.  Taylor was runner-up with 36 points and third was Pamela Stapeley (22hcp) with 34 points.
Stay up-to-date: