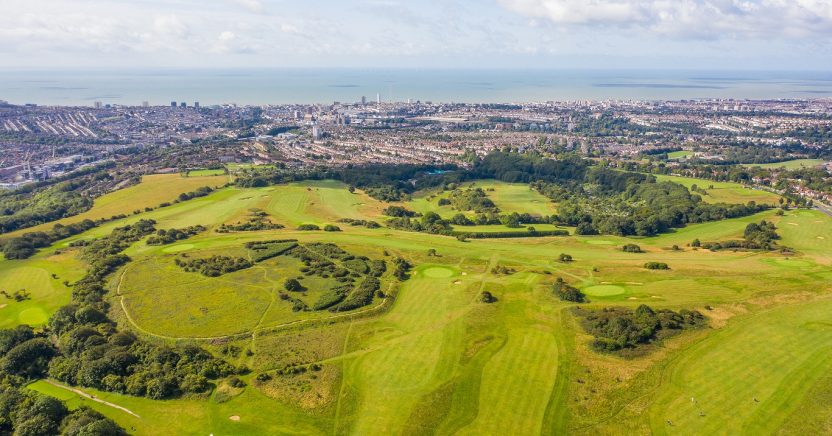 Brighton Council decides fate of its public courses
Featured News
31 January 2020
It was very much a case of good news and bad news for Brighton-based golfers this week, as the East Sussex city's council decided to keep open one of its publicly-owned golf courses open, but close the other.
Hollingbury Golf Course in Brighton was given a reprieve, with Brighton and Hove City Council agreeing to extend the lease on the site for golfing purposes, much to the delight of the membership; while over at Waterhall Golf Course in Hove, the venues users were dismayed to be told that the course is to shut and the site to be re-wilded back to chalk grasslands.
Environmentalists had campaigned for Hollingbury to be left for rewilding too, but on Thursday (Jan 30), Brighton and Hove City Council approved the re-letting of the site to a leisure company.
Councillors on the policy and resources committee agreed to enter into a three-year lease with an established registered charity, but the identity of the charity has not yet been revealed while negotiations take place. The council also agreed to enter a 22-year-lease, once planning permission to 'extend and enhance' the existing clubhouse at the site has been approved.
Hollingbury Golf Club captain Steve Garrioch said: "It's fantastic news. I would personally like to thank everyone for all their hard work to get us where we are. We're very happy we don't have to close the course. Going forward, we're going to form a management committee with all interested parties. We want to all make sure the right thing is being done for everyone."
Councillor Alan Robins, chairman of the tourism, equalities, communities and culture committee, and a member of the policy and resources committee, said: "The leasing of Waterhall and Hollingbury Park golf courses offers opportunities for people to invest in our city, it continues golf in the city as well as rewilding public land, and this is good news for continuing access for everyone – at both locations."
Stay up-to-date: