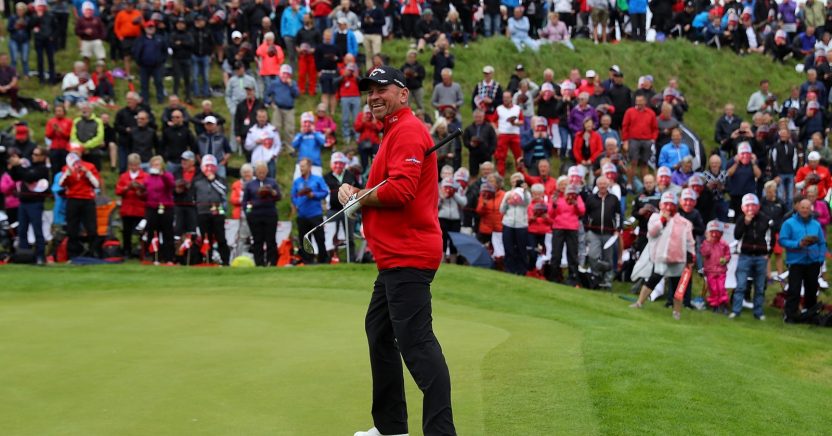 BJORN 'FACES UP' TO HIS 500TH TOUR EVENT
News
25 August 2017
The first day of the 2017 Made In Denmark was one to remember for Thomas Bjørn after fans and players alike marked his 500th European Tour appearance with a series of tributes.
The home favourite received a warm welcome from the huge crowd assembled at the 16th green at Himmerland Golf & Spa Resort, many of whom were wearing masks with his face on.
Big Liverpool FC fan Bjørn was also treated to a rendition of the club's anthem 'You'll Never Walk Alone' as he walked up the short par three, with Martin Kaymer's caddie Craig Connelly leading the singing.
The 15-time European Tour winner was delighted to be able to share his special day with Danish golf fans. "It's difficult to put into words really," he said. "I kind of feel like shooting 100 or shooting 60 wouldn't really have mattered. It was all about being out there today and sharing a moment with golf fans in this country who have done so much for me and always been there for me.
"It's a very special day for me and I'm just really happy I got to live this moment on Tour. A lot of good things have happened to me in golf, but this is probably one of the better moments I've ever had. Having said that, I'm not sure I want to see that many faces of myself in the future again!
He added: "I can't describe enough how nice people have been to me this week. It just shows a bit about what this Tour is – we're a big family and when big moments come for certain players, we're all there to support and now it's my turn. It was just a day I'll remember for the rest of my life."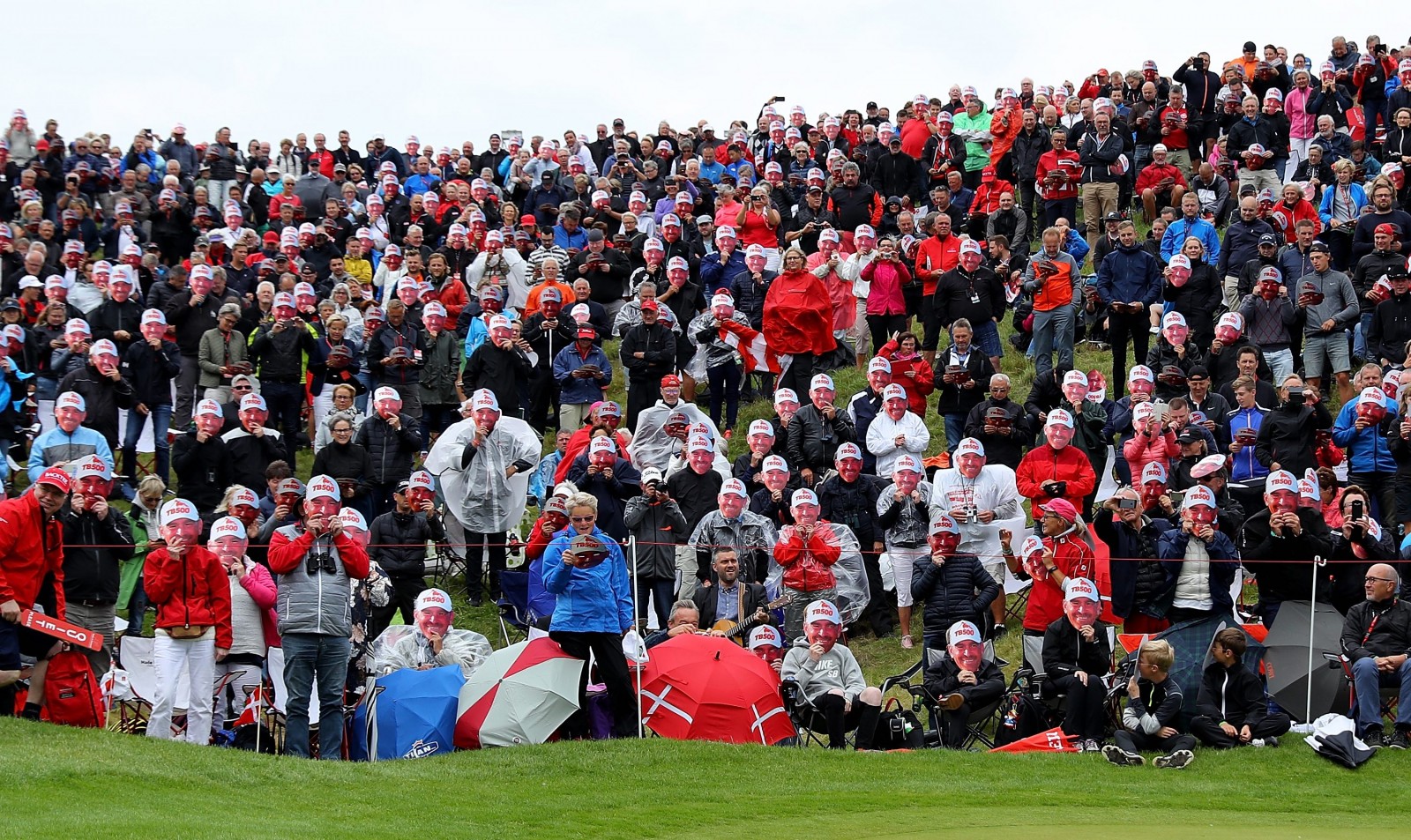 Stay up-to-date: