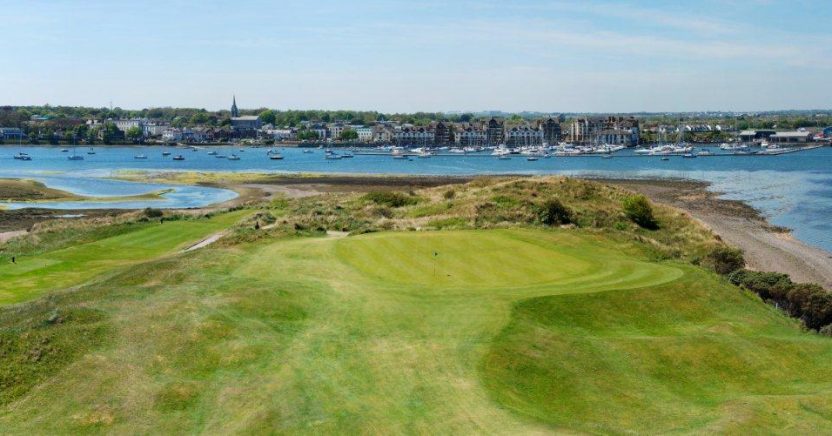 Racehorse Sanctuary launches online auction with top golfing lots
News
1 November 2018
Golfers looking to win a range of luxury money-can't-buy golfing experiences, and raise money for a worthy cause, are being invited to take part in a charity auction currently being hosted by the Racehorse Sanctuary.
Over 4,000 horses leave the racing industry annually, but sadly many of them face an uncertain future. The Racehorse Sanctuary provides a lifeline for such horses and as one of the leading charities for retired racehorses its work is vital to thoroughbred horse welfare. By supporting the Racehorse Sanctuary you will be helping us provide ex-racehorses with a life after racing through our rehabilitation, retraining and sanctuary programme.
The online auction, which closes at 6.30pm on Sunday, November 25, features a wide range of golfing prizes, including the chance to play in the 2019 PGA Staysure Seniors Championship at the London Golf Club; play 18 holes at the Island Golf Club in Dublin (main picture) with former Ryder Cup Philip Walton and two other friends; and enjoy a luxury three-night stay at the five-star Finca Cortesin Resort in Spain. There is also a chance to bid on a round for four players at Woburn, with lunch included.
To place a bid on any of these lots, plus other non-golfing prizes, such as a drumming session with The Who's Kenney Jones, visit https://givergy.uk/racehorseauction. To find out more details about the work of the Racehorse Sanctuary, visit www.racehorsesanctuary.org.
Stay up-to-date: