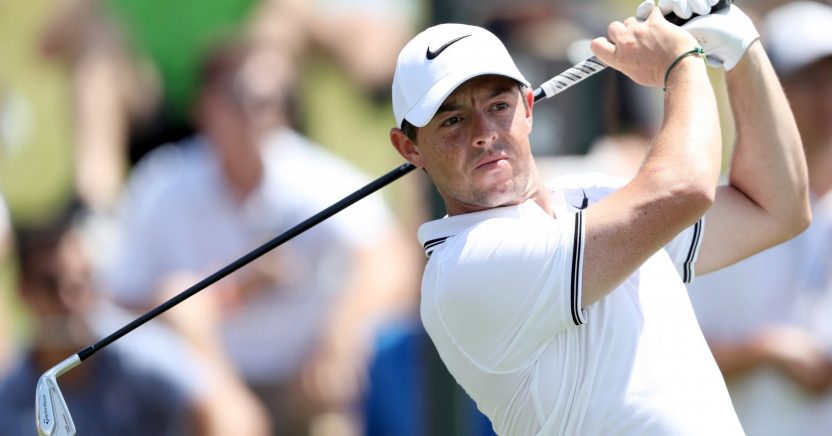 MCILROY SCAN REVEALS 'NO NEW INJURY'
Featured News
16 May 2017
Rory McIlroy's injury worries were lifted slightly on Monday [May 15], when an MRI scan carried out to assess any potential further damage to the rib he injured in January, revealed that the world No.2 did not developed any new injuries at The Players Championship.
McIlroy said that he was going to have the MRI scan immediately after Sawgrass to determine the cause of the back pain he suffered during the tournament, but stressed he did not feel it was a serious injury. He completed all four rounds of the event, finishing tied 35th – 12 shots behind winner Si Woo Kim.
Following his scan, McIlroy reported "no new injury, rather a low grade response to the rib joint I injured earlier in the year".
The 28 year old was initally sidelined with a stress fracture to his ribs in January, having been diagnosed after losing the BMW South African Open to Graham Storm in a play-off. The injury, which revealed he had fractured three ribs on the left side of his torso, caused him to miss numerous events in both the Middle East and US.
Since the first injury McIlroy has played just six events. His next planned start is the BMW PGA Championship at Wentworth next week, which takes place from May 25-28.
"As of now I am still entered into the BMW PGA Championship," said McIlroy, adding that he would make a decision early next week as to whether he was "in a position to compete".
Stay up-to-date: