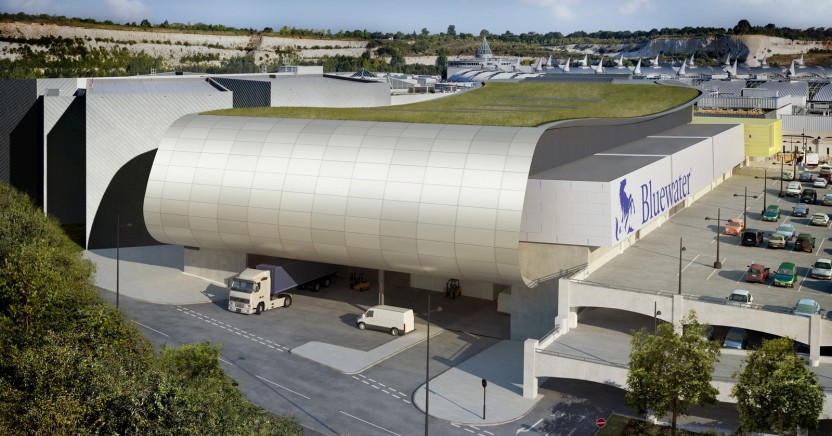 London Golf Show tees up enticing Pentland green fee offer
Featured News
28 July 2015
The 2015 London Golf Show, which returns to Glow at Bluewater Retail Park in Kent in November, has teed up a number of commercial partnerships that look sure to entice more visitors to the attend the three-day event.
The show, which welcomed over 13,000 visitors ollowing its move to Europe's busiest retail park last year, has joined forces with a number of golf companies to attract yet more golfers through its doors from November 13-15.
This includes a partnership with Pentland Golf, owners and managers of five golf clubs across the UK, which will be offering no fewer than five free rounds of golf for each visitor as part of the entry ticket price. Pentland's venues include, Boughton and Etchinghill, all of which are located in Kent. Advance tickets to the London Golf Show cost just £10, and the rounds of golf could be worth up to £160.
Simon Jones, sales director of the show's organsier, The Golf Show Group, said: "We are extremely excited to be working with Pentland. To be able to offer visitors to the show five free rounds of golf is fantastic – this will be our headline offer for booking tickets to the show."
Johnathan Callister, CEO of Pentland Golf, added: "We are delighted to be working alongside The Golf Show Group at this year's London Golf Show, and we are looking forward to supporting the event at Bluewater and helping in the successful deliverance of the London Golf Show."
In another change to the show, equipment retailer American Golf is to be the Official Retail Partner, offering top golf brands the chance to be part of a new area where they will receive a stand space to retail through America Golf. The partnership with American Golf means there will no longer be a large retail store, but instead more intimate and better stocked stands, where suppliers can engage more easily with visitors, while still offering everything a superb shopping experience.
Ticket holders will also be able to enjoy free coaching following the signing of a partnership with P Golf Coaching, one of the South East's leading coaching providers. Led by former tour player Benn Barham, P Golf Coaching has team of highly experienced PGA-trained coaches. Included in the cost of a ticket, every visitor to the London Golf Show will be given the chance to be coached by a P Golf coach, who will be showcasing their skills to players of all abilities.
Commenting on the partnership, Barham said: "From the moment I walked into the London Golf Show last year I knew that Pentland and our coaching brand P Golf Coaching needed to be part of it. It will be a great exercise for us to engage with the golfing public and showcase our expertise and experience in delivering quality golf coaching to all standards."
For tickets and more information, visit www.londongolfshow.com
Stay up-to-date: