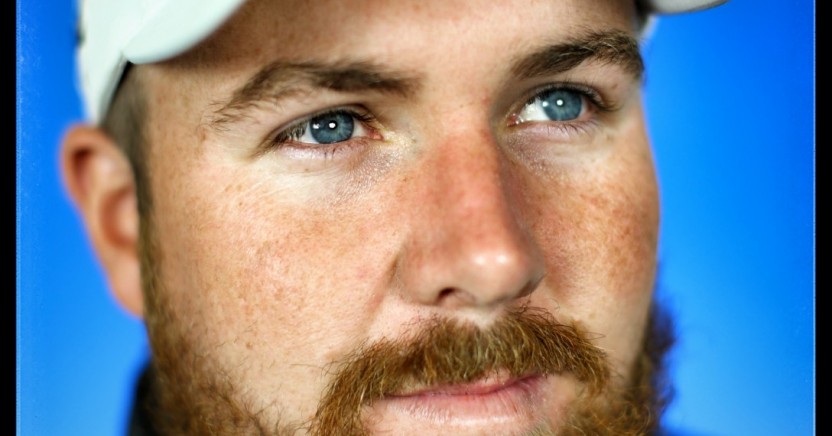 SHANE LOWRY

14 December 2015
With a World Golf Championship added to his already impressive CV, and a place in next year's Ryder Cup looking likely, Ireland's Shane Lowry has reason to smile as he eyes up the game's biggest prizes next season, writes Nick Bayly
While the European Tour is trying its hardest to stem the flow of Europe's top players heading across the Atlantic, one man that looks to have slipped through its increasingly gaping net is Shane Lowry.
After six seasons competing on the European circuit, the talented Irishman, like many players before him, has decided that his immediate future lies in America, where bloated prize funds, strong fields, and consistent playing conditions are a huge draw.
Having earned his full PGA Tour card on the back on his stunning victory at the WGC-Bridgestone Invitational at Akron in August, the 28 year old from County Offally is now in a position to plan a schedule that suits him best. That he has chosen his future in America will, of course, rankle with the European Tour, which sees yet another of its talented progeny flying the nest – but Lowry has reached a point in his career where he wants to do what's right for him and no-one else.
With guaranteed slots in all the majors and WGC events, he will only have to play in five other events in Europe in order to meet the qualification criteria for membership of the European Tour, and perhaps more pertinently, to be considered for inclusion in next year's Ryder Cup team.
"The Ryder Cup is a massive goal for me next year," he says. "Depending on how I'm doing, I would hope to make the team from the world's points list – but if I'm close to it on the European list, I might change my schedule a little bit to try and make it on that, but I'll just have to see. I'm playing in enough big tournaments to know that if I keep doing what I'm doing, I can definitely make the team, and hopefully kick on up the world rankings."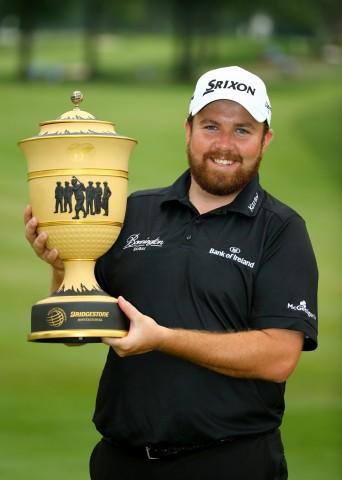 And kicking on is what Lowry has certainly been doing this season. He reached the end of 2014 ranked just inside the top 50, but only 12 months later finds himself on the fringes of the top 20. He also finished fifth in the Race to Dubai rankings, with over €2.7m in prize money, and can put his feet up at Christmas and look back on a solid year's work.
"This year has been a great year, no question," he says. "I won a WGC event and I finished fifth on the European money list. It will be hard to top next year, but to hopefully have the opportunity to play in the Ryder Cup, as well as competing in all the majors, is going to be a huge step up for me. I'm not necessarily building my schedule around the majors, but when I do get to play in them, I know I'll be there to really compete for them, rather than simply making up the numbers."
Like many of the world's top players, Lowry took some time off after this year's US PGA Championship to recharge his batteries before the final push in the Race to Dubai. In his case, he took six weeks off, and only returned to play in the Dunhill Links and the following week's British Masters at Woburn, where he gave himself every chance of winning, before a cold putter on the final day saw him finish second behind rising star Matt Fitzpatrick.
"It was a bit of a risky move taking those six weeks off after the PGA, and I definitely felt a bit rusty at the Dunhill, but the whole week of the British Masters was the best I've ever felt at a tournament," he reveals. "I would have won if I'd holed a few more putts, but it was great to come back after all that time off and finish runner-up."
Taking mid-season breaks is almost essential for the game's top players, now that the PGA Tour season runs from October to September, while the European Tour operates virtually non-stop from December through to November, so Lowry was pleased to have taken a breather after the final major of the season. A keen sports fan, especially of Gaelic football and rugby, he spent much of his six-week lay off following the World Cup, going to watch his beloved Ireland playing several games, including the heart-breaking quarter-final defeat against France.
He didn't put away his clubs completely though, and in between corporate commitments he took time to play some of his favourite courses in Ireland, including Portmarnock, Luttrellstown Castle, Killeen Castle and Galway Bay. Royal Portrush wasn't on the play list this time, but like all the other Irish players on tour, he's delighted that the Open will be returning to his homeland in 2019, by which time he'll have just turned 32.
"I love Portrush," he says. "I won the North of Ireland Championship there in 2008, so I've had a bit of success there already. I'm sure GMac [Graeme McDowell] is very excited about the prospect of playing an Open in his hometown. It's something he probably thought would never happen. It'll be an exciting build-up, that's for sure, and it's going to massive for Irish golf, and Ireland as a whole."
While the 2019 Open Championship is on the distant horizon, Lowry's more immediate plans include a final outing of the year at the Nedbank Challenge in South Africa, before putting his clubs away for another month or so, before he starts preparing for next year's Stateside campaign.
"I'm starting my 2016 season at the Farmers Insurance Open at Torrey Pines in late January, and then I'll be playing in America until the end of April," he says. "My first tournament back in Europe will be the Irish Open at the K Club in May, and then I'll play in some of the bigger European events."
While 2009, when he won the Irish Open as an amateur, must be regarded as his breakthrough year, 2015 has seen Lowry transformed into a truly world-class player – and one who looks comfortable on any stage alongside any player.
"I feel like I've been playing good golf for the last couple of years," he says without any trace of arrogance. "I've been in and around the top 50 and trying to get into the big events and compete, but just not quite pushing through. So winning the Bridgestone against a world-class field has given me a huge confidence boost, and will hopefully open the floodgates for more wins. It feels like I've finally kick-started the next stage of my career, and I'm really excited about the future."
While a serious competitor out on the golf course, Lowry is keen to let off steam when he's away form the pressures of the game, and is widely known for his liking for a glass or two of Ireland's most popular export when it comes to celebrating a good week's work.
"Good days are pretty rare in this game for most of us, so when you have those good days you've got to enjoy them," he admits. "I count myself lucky as a golfer, in that most of the time I can get straight back on the horse, so to speak, after a bad tournament. I won the Bridgestone straight after the disappointment of missing the cut at The Open. But I very much take the view that if you fall off the horse, you get up, dust yourself off, and get going again. That's the way I roll."
SHANE'S STATS
Age: 28
Lives: Clara, Ireland
Turned pro: 2009
World Ranking: 21
Race to Dubai Ranking (2015): 5
Tournaments Played: 169
Wins: 3 (Irish Open (2009), Portugal Masters (2012), WGC Bridgestone Invitational (2015)
Prize Money: €7.7m
Stroke Average: 70.58
Driving distance: 291 yards
Driving accuracy: 65%
Average putts per round: 30.3
Stay up-to-date: