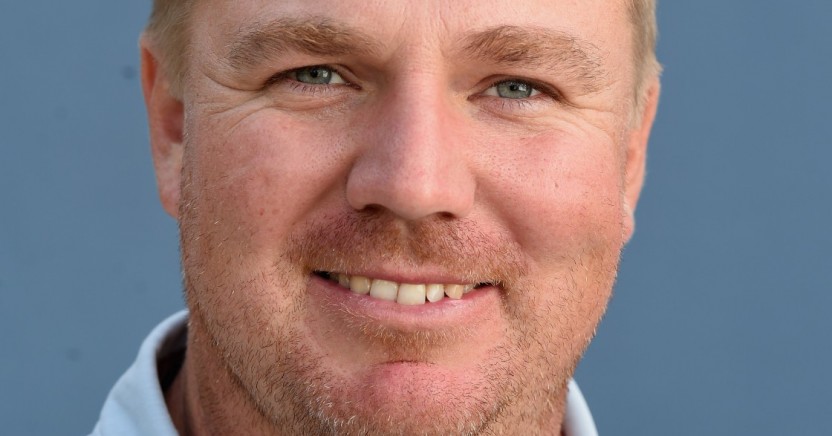 ROSS MCGOWAN TOUR COLUMN

15 March 2016
In the second installment of his exclusive new column, Surrey-based tour professional Ross McGowan talks about the frustrations of the limited playing opportunities available to Q School graduates, and battles with a serious bout of man flu
The perils of winning your tour card via qualifying school were brought sharply into focus for me this month. After missing out on all three events on the Desert Swing, my European Tour status qualified me for the Tshwane Open in South Africa and the Perth International in Australia, but not the Malaysian Open – which would have been an ideal pit stop between the two venues.
Thankfully I've been a regular on the Sunshine Tour over the last few years, so I was able to keep my competitive hand in by playing in a couple of events in South Africa, which was something of a bonus during what can be quite lean times for those of us lower down the pecking order.
My first professional event was on the Sunshine Tour back in 2007 at Sun City, and I've been going back there regularly ever since – which is handy given how many tour events are held in South Africa now. I won the Zambian Open last year, so have quite a high ranking on the tour, which qualified me for this month's Investec Cup, the Sunshine Tour's equivalent of the FedEx Cup's Tour Championship.
Whenever I'm over there for any length of time I often stay at the same guesthouse in Johannesburg, a place called Villa Simone, which feels like a home from home for me now. I know the owners well, and it's much nicer and more welcoming than staying in a faceless international hotel.
After a quiet January spent practising in Dubai, I played in the Tshwane Open in mid-February, where unfortunately I missed the cut by four shots, after shooting rounds of 74 and 73. I felt like I played ok, but the course at Pretoria is well above sea level, so the ball was flying a lot further than it normally does, which made it harder to judge distances, especially on approach shots. I doubled the 18th on both rounds with shots that just flew the green, which really cost me.
After a week off practising around Johannesburg, I then played in the Dimension Data Pro-Am at Fancourt, where I managed to string four decent rounds together and finish third, two shots behind the winner, George Coetzee. It was a strong field, with the likes of George, Brandon Stone and Darren Fichardt in the line up, and I was really pleased with my final round 66, which included eight birdies. I knew I needed a top-three finish at worst to get into the Investec Cup, so to do that under pressure was great for my confidence.
I really love the Montagu course at Fancourt. It's very linksy, and often windy, and requires a bit more imagination to score well – which kind of suits my game. I'm beginning to find a bit more balance in my swing, and my timing is much improved – all of which comes from just playing. I'm not one to find my swing out on the range, so tournament play is what fires up my game.
After missing out on Malaysia, I had a 12-hour flight over to Australia to play in the Perth Invitational. It's a long – and costly – place to go for potentially two rounds, and so it proved. After arriving on Tuesday afternoon, I felt fine, and was OK after my practice rounds on Wednesday, but when I woke up on Thursday for the first round, I could hardly get out of bed. I had a full-on dose of man flu and was in no fit state to play. Having gone all that way I had to give it my best shot, but rounds of 76 and 73 were about as good as the way I felt, and it was no surprise to get the weekend off.
It's tough at the best of times for those of us coping with new courses, different climates, and the change in conditions, to compete at these types of event, but it's hard to underestimate just how much long-haul travel takes it out on you. It shows how important taking care of your health is, getting enough rest, and taking the right vitamins and supplements. It's certainly something I'm going to have to consider more carefully going forward, as you need to be feeling your best if you're going to compete out here.
I was actually too ill to fly back on the Saturday, so waited until Sunday before returning to JoBurg and a few days of much-needed recuperation. I've no doubt that the flight was where I caught the bug, but it's just part and parcel of being on tour. It was frustrating, but you have to just move on.
As things stand, I'm unlikely to get into the Indian Open, where I'm currently 11th reserve, so my next European Tour event is looking like the Spanish Open at Valderamma in April. It's a little bit frustrating to have so few opportunities, but it's often hard to get a look in at co-sanctioned events. It's also a Ryder Cup year, so there are a few more prominent players popping up at tournaments than usual, and there seem to be an awful lot of players on medical exemptions this season and guys playing from the career money list, which also eats into the spots available.
I'm where I am for a reason, but my game is in good shape, and I'm just looking for the opportunities to show it.
Stay up-to-date: