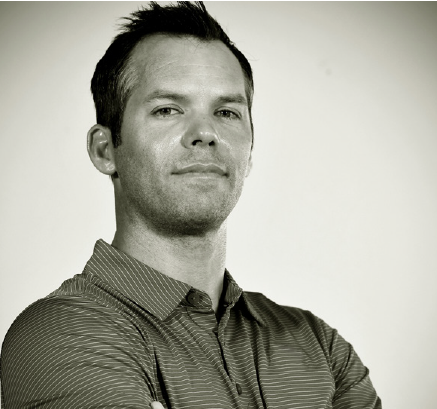 PAUL CASEY

16 April 2018
Almost a decade after winning the BMW PGA Championship, Surrey star PAUL CASEY is coming back to Wentworth for what the 40-year-old hopes will be a profitable return to European golf as he bids to regain his place in the Ryder Cup team
You used to come to watch the PGA with your dad in your youth; what do remember of those days?
Watching the likes of Faldo, Seve and Woosie play round Wentworth in the 1980s was really what first sparked my interest in the game – so coming to the PGA had a huge impact on my future career. It was amazing to get up close with these legends of the game, hear the sound of the ball whistling over your head, and seeing their skills first hand.
What do you remember about your win in 2009?
Winning at the PGA at Wentworth was really one of the finest moments of my career. There is something about the fact that it is the home of European Tour golf, and the fact that it was in front of a home crowd, and in front of my family, made it even more special. The whole tournament has a special place in my heart. There are some great names on the trophy, and to have my name alongside them means an awful lot. I love the West Course and I love everything about the tournament, and I would love to win it again.
It's been five years since you played at Wentworth. Have you had a chance to check out the changes to the course?
Yeah, it feels like a lifetime ago, but I'm glad to be coming back. I've read all about the changes, but not had a chance to check them out for myself first hand. I guess I'll just have to get there early and put in some solid practise rounds. Johnnie, my caddy, knows Wentworth better than most, so I'm sure we'll be fine.
It's been ten years since you played in the Ryder Cup. What would it mean to
you to get a place on the team in September?
I desperately want to be part of a Ryder Cup again. I feel like I've missed out, and while I haven't always been in a position to make the team, watching the matches at Medinah, Gleneagles and, most recently, Hazeltine, certainly made me want to be play in it again. And not just be part of it, but a real solid team player and a leader in the team room, which I know I can be. When I play my best golf I think I can certainly play that kind of role. I have played against guys like Tiger and Phil [Mickelson], and now there is a whole different generation of American players, with the likes of Rickie Fowler, Justin Thomas and Jordan Spieth. Playing with a different generation of team mates as well, young guys like Matt Fitzpatrick, Tommy Fleetwood and Tyrrell Hatton, would be really cool, to be able to span those generations. I really want to be part of the team and to contribute points for Europe.

What does the Ryder Cup mean to you?
For me it provides great memories – the battles, the pressure, the stress, the fun away from the course. There are moments I will cherish forever. I love match play golf. I love the psychology of it. It's often about the guy who makes the fewest mistakes. I don't make a lot of bogeys, so I guess that's why it suits me better as a format than some other players. The guy that just keeps bogeys off his card is always in the hole, and someone who is always putting for birdie is incredibly tough to beat.
Have the recent changes to the team selection made it possible for you to put the Ryder Cup back on your radar?
The changes to the qualification criteria, including dropping the number of events from five to four, have certainly made it a lot easier to play a schedule on both tours. Thomas [Bjørn] and Keith Pelley worked me very hard to rejoin the European Tour last year, and they're both hard men to say no to. But Thomas has also been hugely supportive, and he assisted in me making the decision with his confidence and his backing of me, and my game. But at the same time, he's made no promises about my selection, and I know I'm going to have to carry on playing great golf in order to earn my place on that team.
You played in the EurAsia Cup in January. What did you take away from that experience?
It was a really great week. It almost felt like being back at school. It was great fun to be part of a team, and playing alongside a whole generation of talented young European players. From a personal point of view it was good to get two wins under my belt, and, of course, the European team won, so it was just areally fun week.
You've certainly done your chances of making the team no harm with your form over the last year or so, especially with your recent win at the Valspar Championship. How much of a relief was it to a get another win under your belt?

Getting the win was very satisfying, rather than a feeling of relief. I've won enough tournaments not to be worried about whether I ever win another. It meant even more to have Tiger in the mix. If I hadn't have won, I would have wanted him to, but I'm glad it was me! There was a real buzz about the whole tournament, and I couldn't have been happier with the result. Waiting in the clubhouse for the others to finish was pretty tortuous, but it was worth the wait.
The level of golf I'm currently playing has been some of the highest I've ever played. You know, I'm not the highest world ranking I've ever been, but my consistency, my confidence on the golf course, and my shot-making ability have probably never been better.
What parts of your game have most improved to get you from making cuts to winning tournaments?
My putting – pure and simple. I've worked hard on the technical elements of my putting stroke, because it wasn't good. I was basically delofting the face and shutting it on the way back. Very simply, I'm trying not to do that now, opening the putter face on the way back and allowing it to close and rotate on the way down. It's a much more carefree stroke, if that makes sense, and feels much more natural. I had 21 putts in the final round of the Valspar. If I can keep that going, it could be a good year.
How big a role has your caddy, John McLaren, played in turning around your fortunes?
Put it this way, I've got a lot to thank Luke Donald for. Johnnie's been on the bag for over two years now, and we've formed a really good partnership. I think we've worked out a good strategy for playing our way around a golf course. We're always questioning whether we're being aggressive enough or overly aggressive, and generally we manage to strike the right balance. He's been very good at quietening me down between shots, as I have a tendency to over analyse things and talk too much.
How many years do you think you've got left out on tour?
It's hard to put a number on it, but I'd like to think I've got three or more good years left in me. It's not about strength – it's about health. It's about eliminating injuries and staying fit. I'm never going to shift it out there as far as these young guys can, but if I can at least stay somewhat in touch, and play the golf courses that best suit my game, I've shown that I can be there or thereabouts. And if I can carry on putting the way I have in recent weeks, there's no reason why I can't be even more of a threat.
Stay up-to-date: