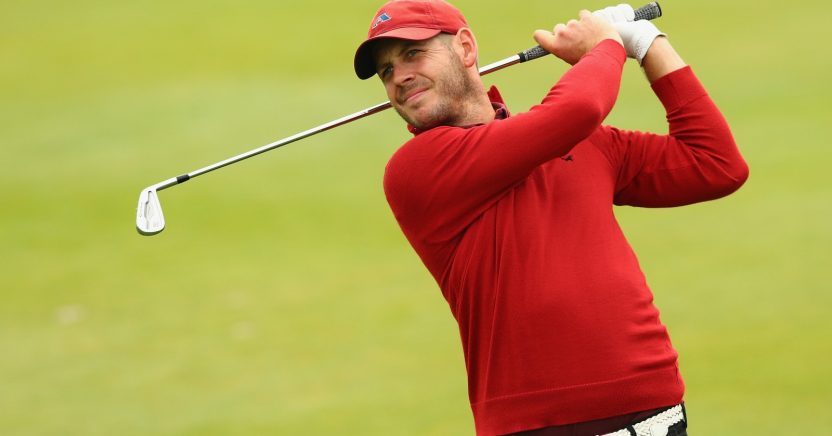 JAMES HEATH

15 December 2017
GOLF NEWS Editor Nick Bayly catches up with Surrey-based tour pro James Heath, who has just won his European Tour card after a successful trip to Qualifying School in Spain
You finished 38th on the Challenge Tour's order of merit this season, so how much of a relief was it to win a place on the European Tour through qualifying school?
It was more of a surprise than a relief to be honest, as after the final event of the season in Oman, I was seriously considering giving it all up and trying my hand at something completely different. I'd been banging away for a dozen or so years at various levels, and really didn't feel like my game was going anywhere. I've got a wife, a young boy, and another child on the way next month, so I was looking around for a more solid form of income to support my family.
So Qualifying School was a last throw of the dice?
Very much so. In fact, I wasn't that keen on entering it, as my mind was really set on doing something else. I had even applied for a couple of jobs.. But my brother, Mike, who has been caddying for me on and off, persuaded me to give it one last go. We went there with a 'nothing to lose' kind of mentality, and it paid off, I suppose.
Talk me through your week at Q School…
I've been to Q School half a dozen times and won my card twice before that way, so I knew what to expect. Although it's a marathon, it's also a sprint, as you've got to get off to a good start to make the first cut, which comes after 72 holes. I opened up with rounds of 72, 68, 68 and 69 and made it through. That left around 70 players chasing 25 cards over the final two rounds.
The fifth round was really frustrating, as I couldn't get the putts to drop early on, and then I doubled 15, and dropped another shot at 17, and looked like falling out of contention. Thankfully, I managed to eagle the final hole, which got me back in the mix, and gave me a lift going into the final round.
I started the final day in 31st place, so I still had plenty of work to do. I was in the first group out, so I didn't know exactly what score would be good enough. Teeing off at the 10th, I parred the first six and was beginning to feel like I was falling back, but I managed to sink a 45-footer for birdie on 16, and then picked up shots on 17 and 18, and got within one shot of the top 25. I picked up another shot at the third to move into a qualifying spot, and then parred my way in until the ninth, my last, at which point we reckoned I needed to make a birdie to make sure of my card. I nailed a driver, and had a pitch of around 70 yards to the green. Thankfully, I almost holed my approach, and was left with a tap-in for birdie. I finished on 14 under, which turned out to be one shot inside the qualifying mark, taking 18th spot.
What was going through your head on that final putt, even though it was a tiddler?
In my head I was saying to myself 'just make contact, just make contact!' because I couldn't feel my hands, I was that nervous. To birdie the last to get in was phenomenal.
You said in your post-round interview that you were almost disappointed that you would have to carry on playing golf now. Did you really mean that?
I'm not sure about that. My head was all over the place at the time, so I said a lot of things, but it was really just coming to terms with what I had achieved. I genuinely thought that I would be looking for another job next year, so now to have the next 12 months kind of mapped out, and to be guaranteed around 18 starts on the European Tour, is amazing. But it's also a big commitment, financially, as you're looking at the thick end of £50,000 just to play the tour for a season. With a baby on the way in January, I want to be around as much as I can to help out at home, but I'm also aware that I've got to make the most of this opportunity, as I want to stay on tour for a while, not just one season.
Tour school graduates get a lot more opportunities to play than they did in the past. Will you be travelling here, there and everywhere?
I played in the JoBurg Open in South Africa, and then I'm going to take two months off around the birth, and then go back out to Oman in mid-February and then crack on from there. There's a re-ranking before the BMW, so hopefully I can put some early points on the board and then get into some of the bigger events later on in the year.
Hopefully you might have a few sponsors knocking on the door to help cover the cost of all those nappies…
We've had some interest, and my management company, Jenahura, is currently looking at a few potential backers, so hopefully we'll have a few things in place in the New Year.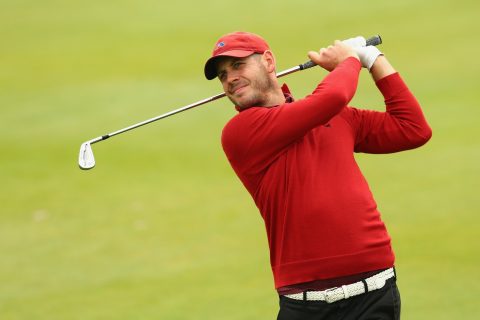 You played on the European Tour in 2007 and 2014 – what attributes do you have that you think you have now that will help you stay out there this time?
I'm definitely older, and hopefully a bit wiser. I'm also playing for my family, and not just myself now, which comes with added pressure, but hopefully in a good way. My overall game is in good shape. I'm quite long off the tee, so hopefully I can keep it in the fairway and give myself some chances to make some birdies. I won on the Challenge Tour last season, so I know I can do it when everything clicks, so we'll just have to see how it goes.
Where will you be practising over the winter?
I've been a member at The Wisley for about seven or eight years now, so I go down there to practise and play. The facilities are superb, and they've got a few indoor bays on the range as well. The members are very supportive, and there are lots of other tour pros based there, so there's often someone around for a game, although sadly they don't always want to play for money to give it a more competitive edge!
Stay up-to-date: