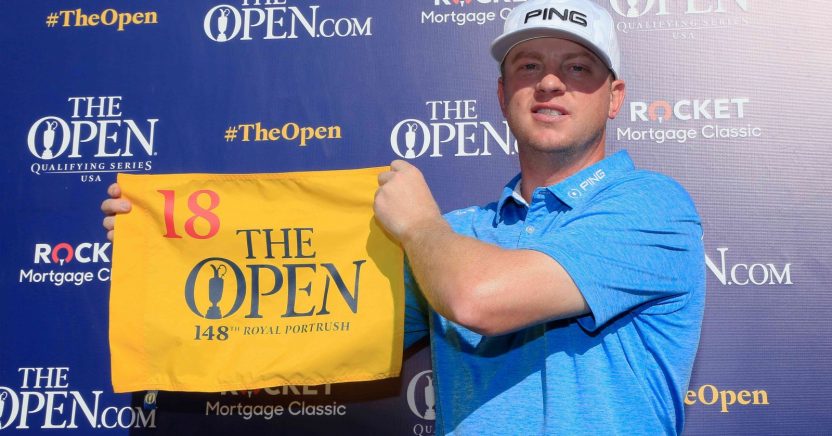 Lashley secures Open spot with PGA Tour win
Featured News
1 July 2019
American Nate Lashley secured his place in the field for the 148th Open Championship at Royal Portrush after winning the PGA Tour's Rocket Mortgage Classic on Sunday (June 30).
Two places were available to the players who finished in the top eight and ties at the Rocket Mortgage Classic and who were not already exempt, with fellow American Doc Redman taking the second place.
Lashley, 35, was the final player to be confirmed in the starting field at Detroit Golf Club after a last minute withdrawal, and he led the tournament from start to finish to clinch his first ever win on the PGA Tour.
With a 72-hole score of 25 under par, which included two rounds of 63, Lashley finished six shots clear of Redman, the 2017 US Amateur champion, who will also make his first appearance in The Open after closing out the tournament with a five-under-par 67.
Speaking about winning his Open spot, Lashley said: "I've never played in Europe before, so I'm really looking forward to playing in The Open. It's a dream come true to be playing in a major championship. Playing in The Open has always been something I've wanted to do, and it will allow me to compete at the highest level. I couldn't be more thrilled."
Final Qualifying for The Open  takes place at Fairmont St Andrews, Notts (Hollinwell), Prince's and St Annes Old Links on July 2.
Stay up-to-date: