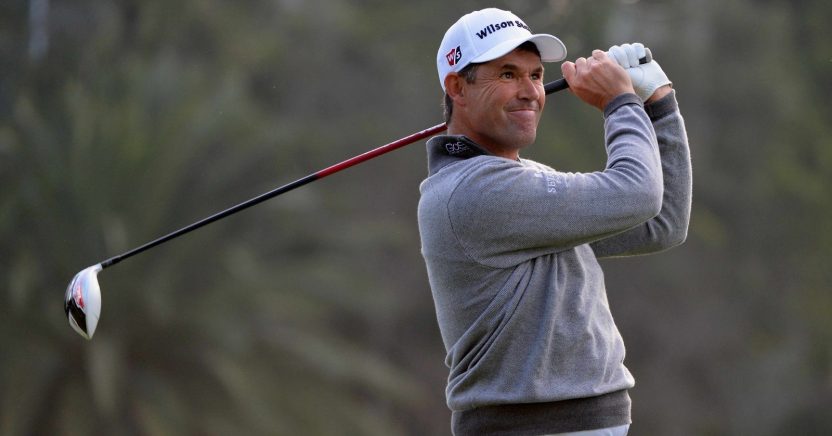 HARRINGTON FACES NECK SURGERY IN RACE TO BE FIT FOR BIRKDALE
Featured News
15 March 2017
Padraig Harrington is to undergo neck surgery in a bid to be fit for the Open's return to Royal Birkdale in July.
The three-time major champion had hoped to avoid having an operation after suffering from a trapped nerve since the end of last season, but announced his decision on social media on Tuesday. The operation, if successful, will see him return to action no later than the end of May.
"The good thing is that I am told the operation is pretty straightforward, where they shave down part of my shoulder," Harrington said. "I've had four different opinions so far about my shoulder and with the specialist I saw saying I do need surgery, and with another saying I need an injection, while the Tour's physio staff have also been looking after me."
He added: "If I delay surgery, thinking I'm getting better, I may end up having to have surgery in May, or something like that. It would be a disaster to miss out on Birkdale, and miss out on the PGA Championship as well, during the summer."
At Royal Birkdale in 2008, Harrington became the first European to make a successful defense of the Open since James Braid in 1906, having won at Carnoustie in 2007. Just three weeks after his victory at Birkdale, he won the US PGA Championship at Oakland Hills.
Currently 156th in the world rankings, the Irishman's most recent win came at the Portugal Masters in October last year, which was his first win on the European Tour since 2008, although he won the Honda Classic on the PGA Tour in 2015.
Stay up-to-date: