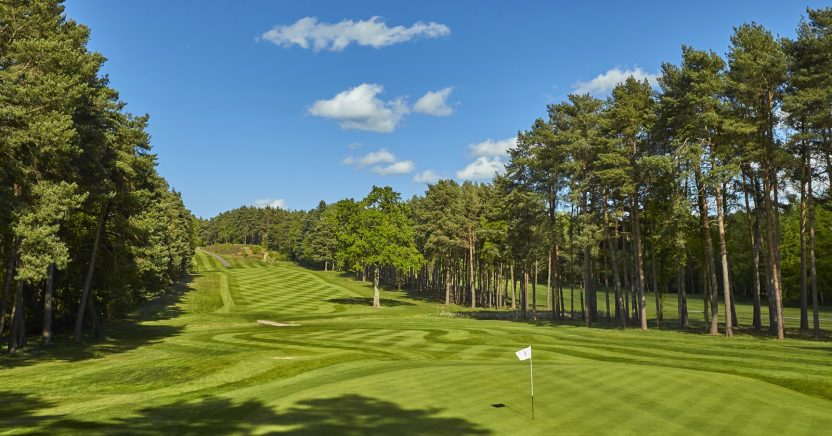 Foxhills to host 2017 PGA Cup
Club News Featured News
22 November 2016
The captain of Great Britain & Ireland's PGA Cup team has chosen to contest next year's matches against the United States at Foxhills Club & Resort in Surrey.
GB&I skipper Albert MacKenzie had the choice of using the Ottershaw-based club's Longcross or the Bernhard Hunt courses, but after playing both layouts, he and vice captains Cameron Clarke and Martyn Thompson plumped for the former.
The tree-lined Longcross, which measures 6,750 yards off the back tees, is set to provide a perfect setting for the 28th PGA Cup from September 15-17, which will see GB&I bidding to retain the trophy it won in California in 2015.
MacKenzie, head professional at Saunton Golf Club in Devon, has been a frequent visitor to Foxhills, having played in the Senior PGA Professional Championship which has been staged across both of the Surrey venue's courses since 2014. All his attention now though is focused on engineering another victory for GB&I, including selecting a course he believes will give his team the best chance of success.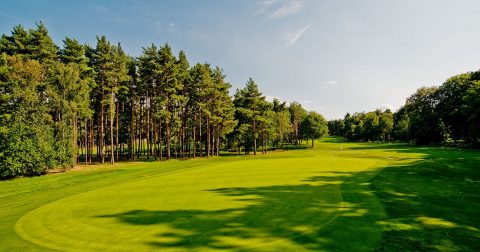 "I had my own opinions having played both courses regularly over recent years at the Senior PGA Professional Championship, but it was invaluable to have both of my vice captains look with fresh eyes and they both shared the same view as me," said the Scot. "I feel the Longcross is more British in its style, it is heavily tree-lined, with a huge emphasis on precision. It is also a great matchplay course from a risk and reward point of view – many of the holes, particularly on the back nine, fall into that category.
He added: "It is tight with tree-lined fairways and smaller greens which have got more subtle slopes. There is a strong emphasis on hitting fairways and keeping the ball under the hole. I couldn't be happier. It is a wonderful golf course and I know our guys will enjoy the challenge that it presents."
MacKenzie has already seen three of his GB&I team confirmed, with Matt Cort (Beedles Lake), Rob Coles (Maylands) and Greig Hutcheon (Paul Lawrie Golf Centre) securing their places at last month's PGA Play-Offs. The remainder of the team will be finalised following the conclusion of the Titleist & FootJoy PGA Professional Championship at Luttrellstown Castle next June, where six spots are up for grabs with one final captain's pick.
Foxhill's director of golf Chris Reeve, added: "The PGA Cup is the pinnacle for club professionals and we're looking forward to welcoming the best Great Britain & Ireland and the United States has to offer. The Longcross is a splendid course which really challenges golfers. Length isn't an advantage; players need to be tactically astute and manage their game if they're going to do well, something I think will favour the British and Irish players."
Stay up-to-date: