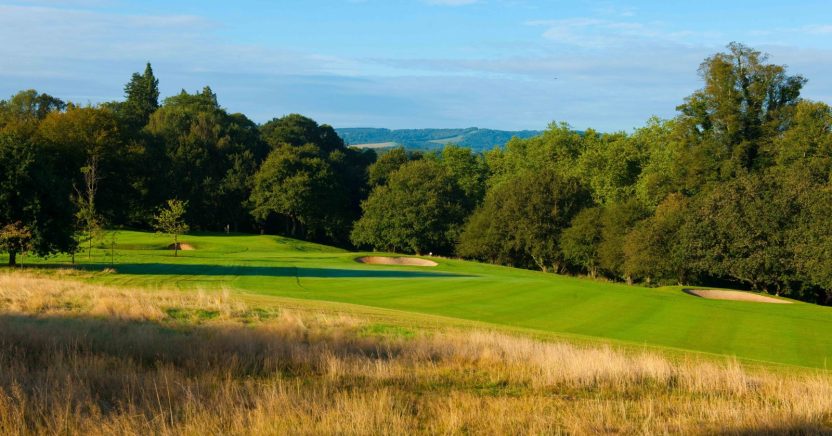 COWDRAY TO HOST GOLF DAY TO HELP REBUILD BARBUDA
Featured News
29 May 2018
Cowdray Park Golf Club in West Sussex is hosting a special charity tournament next month to raise funds to help rebuild the Caribbean island of Barbuda, which was almost entirely destroyed by a hurricane last autumn.
Former West Indies cricket captain Sir Richie Richardson is to host the inaugural Barbuda Cup at the Midhurst-based venue on July 5, and he will be using all of his influence to attract celebrity support from fellow sportsmen and women on the day, with fellow West Indian cricketing legend Sir Viv Richards already pledging his attendance at the day.
The pair will be joined by wide range of sporting legends, including cricketer Shaun Udal, rugby's Andy Gomarsall, and footballers John Salako and Guy Butters, while TV presenter Piers Morgan will also be among the list of celebrities who will be teeing it up at Cowdray on the day.
The funds raised will be used to purchase equipment and materials needed by the island to help in the rebuild, including hospital and school equipment and materials to build new homes – 95% of which were destroyed by the storms which hit the island last September.
Her Excellency Karen-Mae Hill, High Commissioner for Antigua and Barbuda, and the official tourism authority for Antigua and Barbuda, have pledged their support in the event, which will see 18 teams take to the popular Downlands course.
After golf, which begins at 11am with a shotgun start, guests will be treated to a Caribbean barbeque and rum cocktails, while there will be a live Antiguan steel drum band and DJ, as well as a prize-giving ceremony and live auction, with prize highlights include a five-night holiday at the luxury Tamarind Hills Resort in Antigua.
A team of three players costs £500, which includes refreshments on arrival, golf, the BBQ and rum cocktail. Tickets to attend the post-golf entertainment only cost £25pp.
For details on how to enter a team, visit www.barbudacup.com.
Stay up-to-date: